Getting Started
Step 1: Select the desired agreement term
Step 2: Select a style for your new Salesbook
Step 3: Select the desired systems, then select the number of packages for each system
Step 4: Want to add a system from another category, you can add them here All Systems
Step 5: Finally add to cart and check out
From: $800.00 one time, and$180.00 / month
Standard Security Systems Plan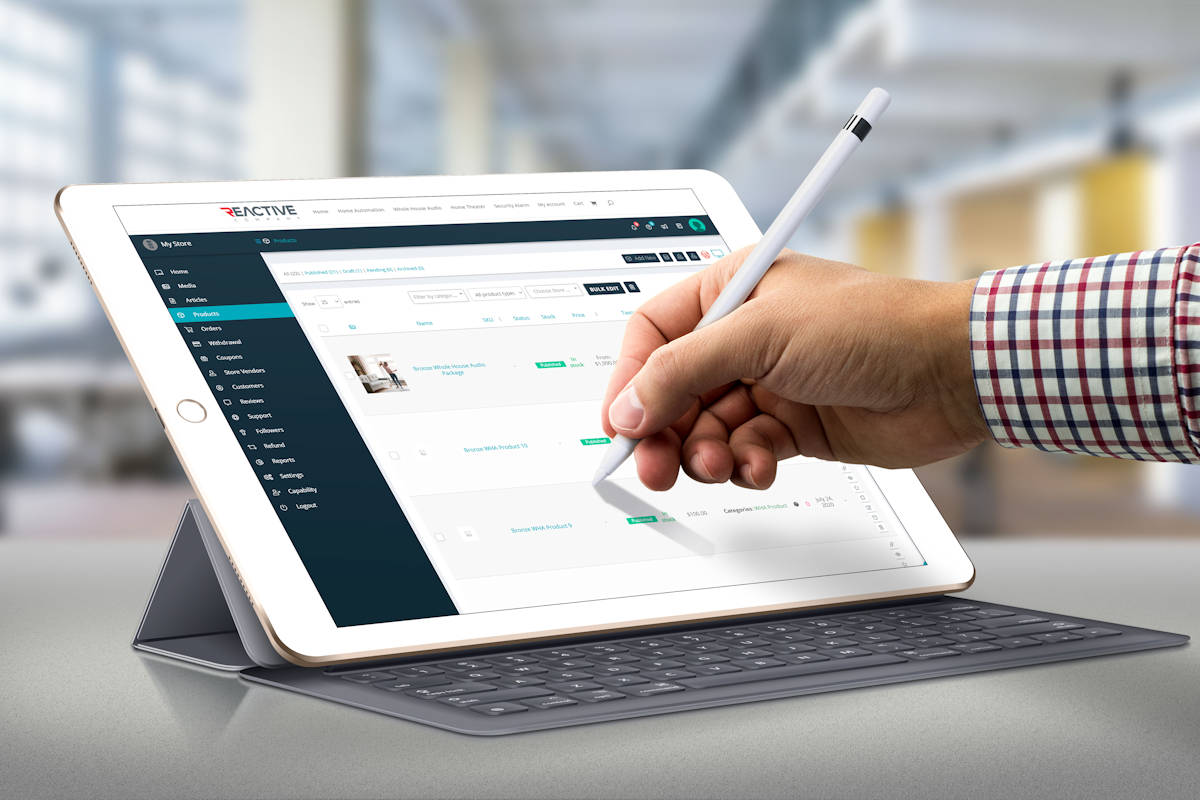 Salesbook Live Customer Portal
Our Salesbook Live Customer Portal not only enables you to manage your Packages and Items through an easy to use interface, but it also provides you with extensive insights and reports.
The Portal enables you to update prices, packages, add new upgrades and add-ons as well view which Packages are the most popular.
With the portal you will also be able to view customer orders, payments, and package details. You can also setup coupons and set discounts.
The included reports view sales by Systems and Packages as well as Gross Sales details.
The Customer Portal is easy to use and requires no programming or web management experience.
Systems and Packages
The Salesbook Live platform is organized by Systems and then Packages. For example, if you offer Home Automation, Home Theater, and Security, these would be classified as Systems and under each System you can offer any number of Packages. 
It usually works best to offer 3 packages per system, a Good, Better, and Best. This will enable your customers to select a package that both fits their needs and their budgets.
Each package comes with a Base Bundle and 10 additional items that can either be an upgrade or add-on to the Base Bundle. More information about item options is listed below.
NOTE: you can offer as many Systems, Packages, and Products as you want.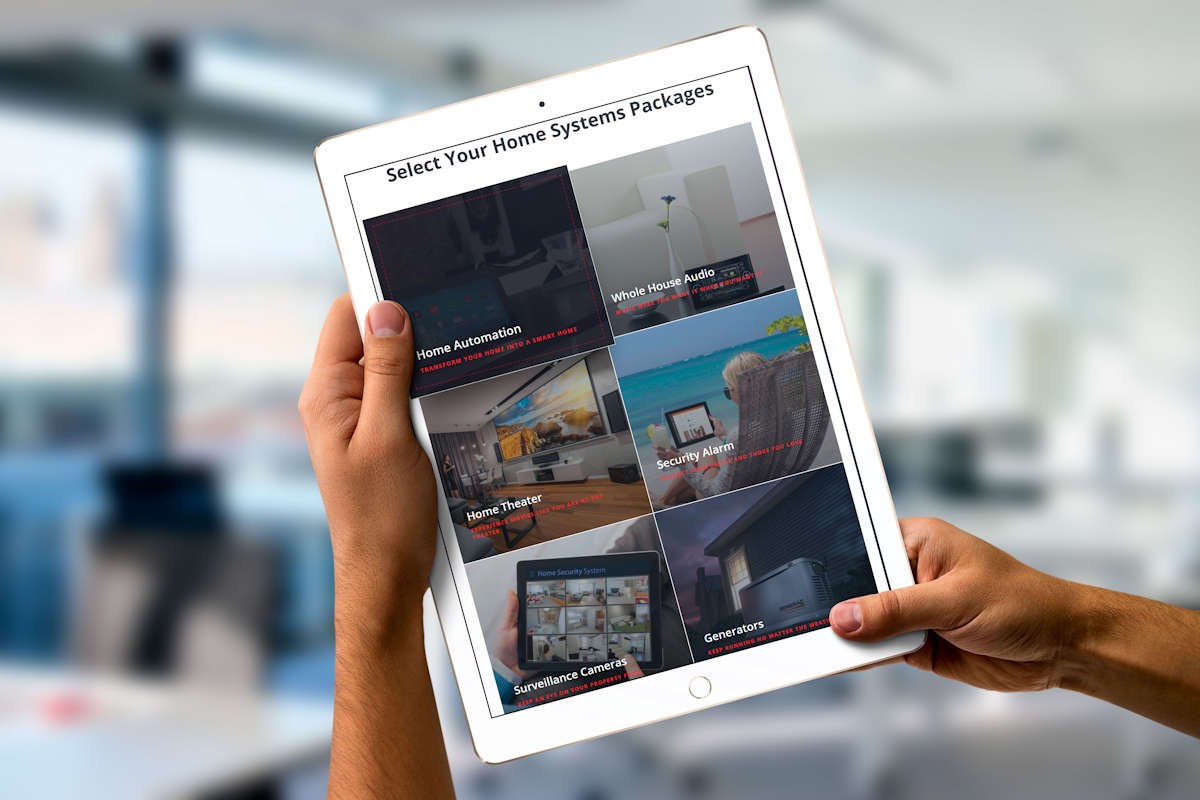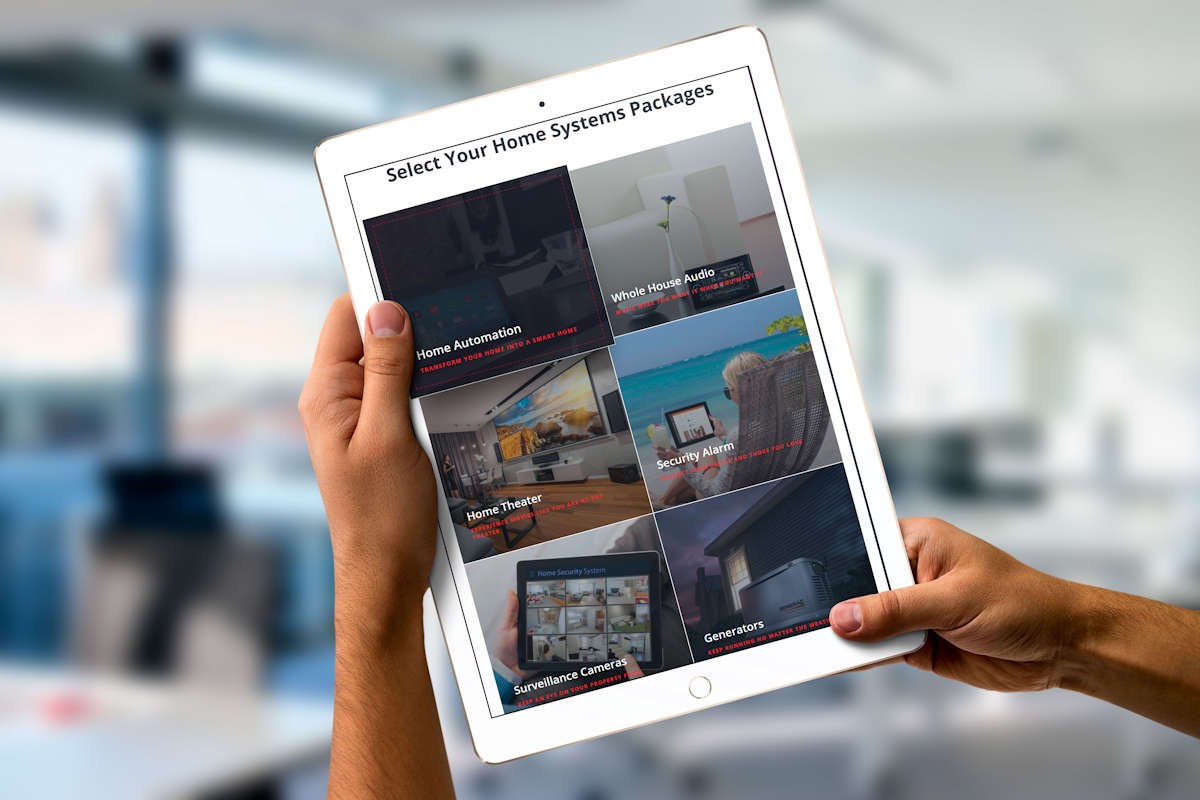 Salesbook Styles
We have put together 7 different styles and layouts to help facilitate getting started with your new Salesbook quickly. Below are samples of the 7 styles:
Package Add-ons and Upgrades
Each package is designed to include 1 Base Bundle and optional add-ons and upgrades. 
Example: Security Package might consist of a Base Bundle the includes 1 LED Keypad, 3 Door Contacts, and 1 Motion Detector for X dollars. Upgrades could include a Touch Screen Keypad with Add-ons consisting of Window Contact, More Door Contacts, Flood Sensors, and etc...
As standard, 1 Base Bundle and 10 Add-ons or Upgrades per Package are included. Please note that you will be able to add as many Add-ons and Upgrades as you may need. 
What is included with the Base Bundle and the Add-ons and Upgrades is explained in the following section.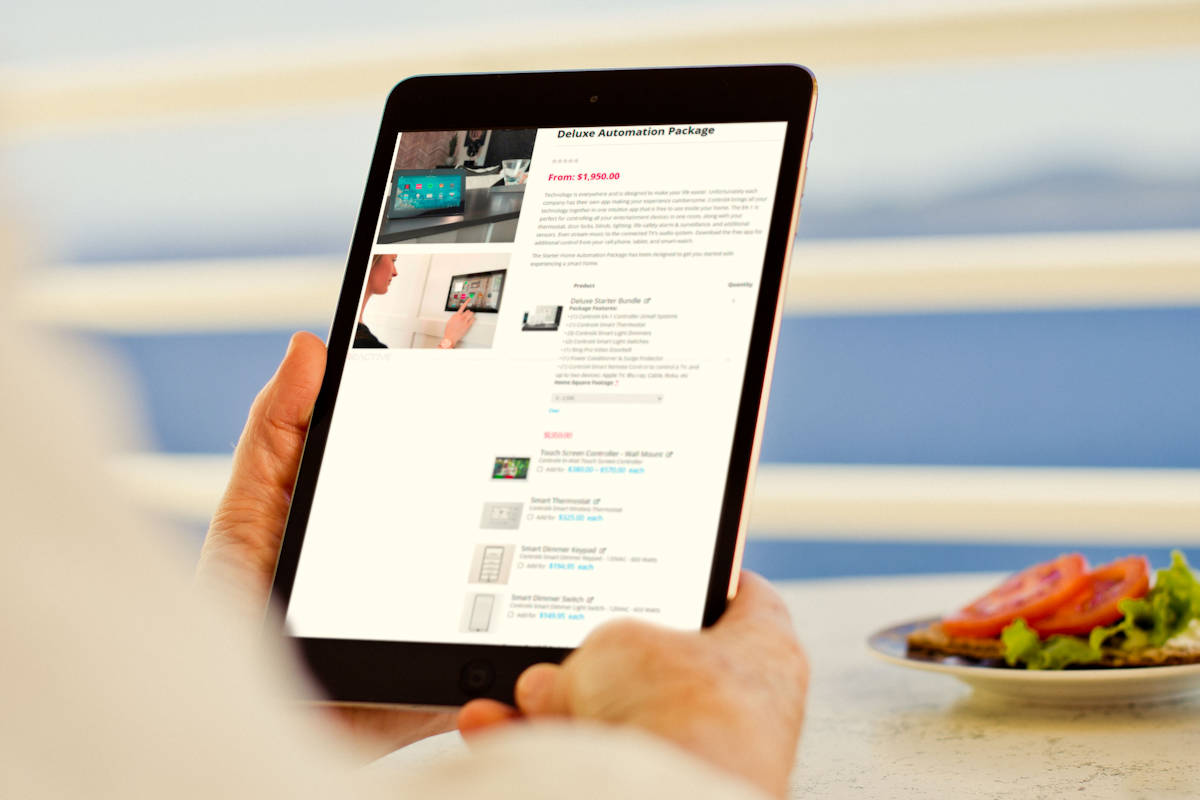 Package Content Levels
We offer 3 levels of content types for the Base Bundles and Upgrade and Add-on items for each Package. With each level, we setup each package with 1 Base Bundle and 10 Upgrade and/or Add-on items. These levels are described in detail below.
Blank Content: at the Blank Level we only setup the items with titles like Automation Base Bundle, and Automation Product 1 through Product 10. You can then easily rename and fill out the item details.
Basic Content: at the Basic Level we include a product photo and a short description, 10 words or less. You have the ability to expand the descriptions if desired.
Premium Content: at the Premium Level we include 2 pictures and add more detailed descriptions if available from the item's manufacturer. The content usually includes between 150 and 300 words.
NOTE:  All product images and content are subject to availability by the manufacturer
Optional Included Additions
The Standard SalesBook Live Plan includes many additional options like:
Customer Wishlists:

 

your customers can add and save their desired packages into wishlists that they can then come back to modify and finalize.
Email Quotes:

 

you can easily convert your customer's wishlists into e-mailable quotes or even generate your own quotes that the customer than can load up at their convenience.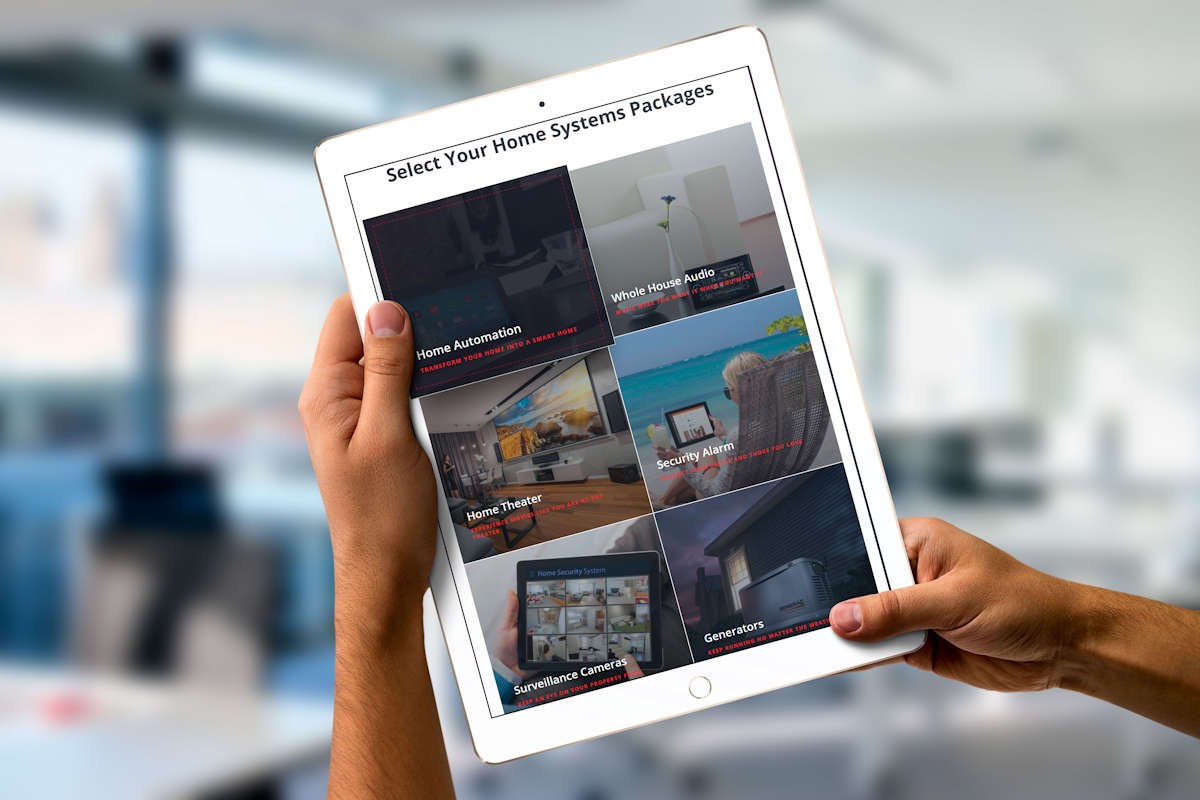 Terms and Duration
We offer 3 term options. These terms are:
None: This is a month by month plan where you have no obligations and can cancel at any time.
1- Year Term: This plan includes the setup fee and 12 monthly payments which will be automatically debited from your card on file. Early cancellation will result in 25% of the remaining balance being due immediately.
2- Year Term: This plan includes the setup fee and 24 monthly payments which will be automatically debited from your card on file. Early cancellation will result in 15% of the remaining balance being due immediately.
Once your selected term has finished, you will continue to be charged automatically each month. But you may cancel as per the cancellation policy below.
Cancellations need to be in writing and submitted at least 10 days before your next renewal is scheduled. If your cancellation is emailed, then please follow up with a phone call to ensure we have received your cancellation.
Refunds will be issued with no penalties if the request is made the same day before 4:00 PM CST. If a refund is requested after 4:00 PM CST, then there will be a 5% penalty to cover our processing fees. No refunds will be issued after 5 days or once work has commenced on your Salesbook.